Worse disease seen for certain pediatric myasthenia gravis patients
AChR, RyR, titin antibodies together raise risk of more severe symptoms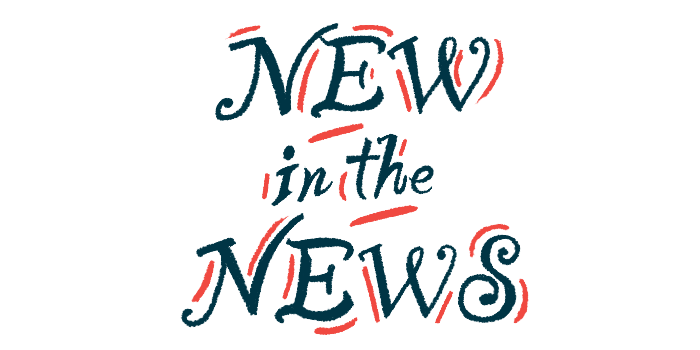 A more severe disease course was seen among pediatric myasthenia gravis (MG) patients with antibodies against acetylcholine receptors (AChRs) who also have antibodies against ryanodine receptors (RyR) and the titin protein, according to a new study.
These children had a higher likelihood of having generalized MG (gMG) and more severe symptoms before treatment, as well as a greater need for intravenous immunoglobulin (IVIG) therapy.
The rates of achieving complete remission of the rare neuromuscular disease also were lower for these pediatric MG patients.
"RyR and Titin antibodies in children with MG indicate a more severe phenotype [disease presentation]," the researchers wrote, noting, however, that the mechanism by which they do so "is unclear."
The study, "Pediatric myasthenia gravis with a combination of AChR and RyR is associated with an earlier onset and lower CSR rate: A cohort study in southwest China," was published in the European Journal of Paediatric Neurology.
Investigating impact of antibody types in pediatric myasthenia gravis
In MG, core symptoms of muscle weakness and fatigue are caused by self-reactive antibodies that attack proteins important for nerve-muscle communication. These antibodies target AChRs in about 85% of cases. Still, other more rare antibody subtypes — such as those targeting RyR or titin — can be found in MG patients, and sometimes multiple antibody types will be present in one person.
Disease manifestations are thought to be closely related to the antibody type. For example, researchers have found that some adults with AChR-positive MG who also had RyR or titin antibodies tended to have severe clinical manifestations and poor treatment responses, according to the authors.
Yet, it is not known whether these antibody types are associated with disease presentation, progression, or prognosis among patients with pediatric-onset MG, which is more rare and has a distinct clinical profile from the adult-onset form.
In this study, scientists examined the relationship between antibody status and clinical characteristics among 171 pediatric myasthenia gravis patients seen at the Chongqing Medical University, in China, between 2018 and 2021. The children, comprising 67 boys and 104 girls, were monitored for at least two years.
All were grouped by antibody status, with nearly half of the children — 84 or 49.12% — found to be AChR-only. Another 22 children (12.87%) were identified as AChR/RyR, five (2.92%) were found to be AChR/titin, and 27 children (15.79%) had AChR/RyR/titin triple-positivity. The remaining 33 children (19.3%) did not test positive for any of these known MG-associated antibodies.
The overall median age at MG onset was about 4.8 years, with anti-AChR/RyR patients and triple-positive patients having a significantly younger age of onset than those with anti-AChR antibodies only.
Each of the children had ptosis, a hallmark MG symptom characterized by eyelid drooping, with no significant severity differences between groups. Still, patients with AChR/RyR antibodies had significantly higher rates of impairment in the extraocular muscles — those controlling eyeball movements — than children in the antibody-negative, AChR-only, and triple antibody groups.
On the other hand, antibody-negative patients were less likely to have ptosis that affected both eyes than were their AChR-positive counterparts.
Ultimately, 148 patients (86.5%) were diagnosed with ocular MG, where symptoms of muscle weakness are limited to the muscles of the eyes and eyelids, whereas 23 individuals were diagnosed with gMG (13.45%), in which the disease goes on to affect other muscles in the body.
Remission rates lowest in patients with all 3 antibody types
Patients in the triple antibody group were significantly more likely to have gMG than those with anti-AChR antibodies only. Specifically, while 10 people (11.9%) in the AChR group had gMG, eight (29.63%) of those in the triple antibody group had it.
Moreover, gMG severity, as assessed by the Myasthenia Gravis-Activities of Daily Living scale (MG-ADL) prior to receiving treatment, was significantly higher in patients with all three antibody types compared with those who had anti-AChR antibodies alone.
The MG-ADL scores declined — reflecting improvements — and did not differ between groups after treatment.
In MG, pyridostigmine (i.e. Mestinon or generics) is often a first-line treatment, which may be followed by steroids or immunosuppressants if additional symptom control is needed. In more severe cases, IVIG may be used.
Among these children, steroid use was less common in antibody-negative patients than in antibody-positive groups, indicating that "pyridostigmine bromide alone can often control the symptoms," for these patients, the researchers wrote.
A higher observed need for immunosuppressants in the AChR/RyR and triple antibody groups than in patients with AChR antibodies alone also was consistent with a more severe disease course. Patients with all three antibody types had the highest rate of IVIG treatment (29.63%).
After treatment, complete remission was achieved 49 patients (28.65%). Remission rates in patients with all three antibody types (11.1%) or anti-AChR/anti-RyR antibodies (13.64%) were significantly lower than in those with AChR antibodies, where 36.9% reached remission.
The findings altogether indicate that the presence of RyR and titin antibodies may contribute to a more severe disease course for AChR antibody-positive children with MG.
The researchers noted that no patients in this study showed evidence of abnormalities in the thymus gland. RyR and titin antibodies have been previously associated with the presence of thymoma, or a thymus tumor, in adult patients.
"Therefore, the predictive value of RyR and Titin antibodies in children related to the thymus needs to be further confirmed," the team concluded.