2 types of anesthesia found safe, effective for surgery in MG: Study
Agents can be used without muscle relaxants for procedures in patients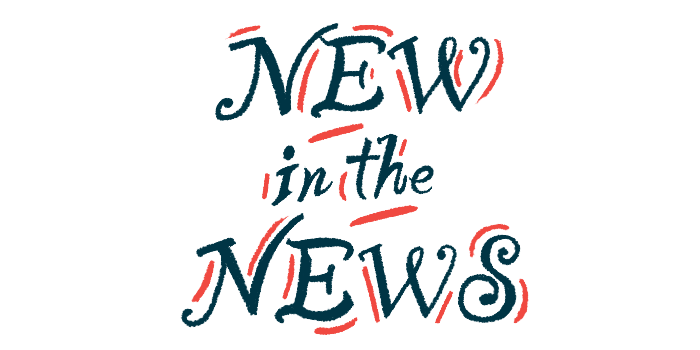 Both propofol and sevoflurane — two types of agents for anesthesia management — were found to be safe and effective when used without muscle relaxants in myasthenia gravis (MG) patients undergoing surgery to remove the thymus gland.
These findings, involving patients at a hospital in Vietnam, highlight what researchers say may be an optimal anesthetic approach for surgical procedures in people with MG.
For many MG patients, common muscle relaxants used during anesthesia can lead to life-threatening episodes of disease worsening.
"We can confirm that anesthesia with propofol … or sevoflurane without muscle relaxants in myasthenic patients offered good [surgical] conditions for … thymectomy," or thymus removal, the researchers wrote.
The study, "Propofol TCI or sevoflurane anesthesia without muscle relaxant for thoracoscopic thymectomy in myasthenia gravis patients: a prospective, observational study," was published in the journal BMC Anesthesiology.
Comparing anesthesia management options in MG
The thymus gland, an immune organ, is thought to be implicated in the self-reactive immune attacks that drive MG. In about 10%-15% of MG patients, a tumor, called a thymoma, can be found in this gland, while about 70% of patients have an enlarged thymus.
As such, surgery to remove the thymus — a procedure called thymectomy — is considered a standard treatment to ease symptoms of muscle weakness and fatigue for MG patients.
Anesthesia management during surgery must be carefully done in MG patients, however, as some individuals may have unpredictable reactions to certain medications.
Particularly, a type of muscle relaxant known as nondepolarizing neuromuscular blocking agents — which work to relax the muscles by inhibiting nerve-muscle communication — is commonly used during anesthesia in the general population.
For MG patients, who already have impaired nerve-muscle communication, the use of such agents may increase the risk that a patient will have a life-threatening episode of disease worsening, including a myasthenic crisis or respiratory failure, after surgery.
"The anesthetic management of MG is individualized, taking into consideration the disease; its treatment; and the effects of surgery, anesthesia, and associated medications," the researchers wrote.
Propofol and sevoflurane are two types of anesthetics that could possibly be safely and effectively administered to MG patients without the need for muscle relaxants.
To learn more about which approach might be optimal, a team of scientists in Vietnam conducted an observational study involving 90 MG patients undergoing a thymectomy under general anesthesia without muscle relaxants at their hospital.
For half of these patients, anesthesia was induced and maintained throughout the procedure with propofol, administered directly into the bloodstream via a computer-assisted infusion system called TCI. That system regulates the optimal amount of medication given. These individuals were dubbed the propofol group.
The other half were given manual propofol infusions to induce anesthesia, which was then maintained throughout surgery with inhaled sevoflurane. These patients were called sevoflurane group.
Patient characteristics in the two groups were similar regarding age, sex ratio, and body weight. Most participants were undergoing a thymectomy due to the presence of a thymoma.
A minimally invasive procedure called a thoracoscopic surgery was used.
No safety issues seen with either of 2 agents tested
In general, all patients could easily be intubated, or have a breathing tube placed for the surgery. The overall duration of intubation, anesthesia, or surgery were similar in both groups.
Signs of hemodynamic instability — or unstable blood pressure and flow throughout the body, including a drop in blood pressure and heart rate — were observed in both groups early on during anesthesia induction but tended to stabilize.
These fluctuations were observed more frequently in the sevoflurane group, but were controllable with another medication. The computer-assisted infusion system used in the propofol group could have led to better stability, th researchers suggested.
Both medications achieved satisfactory anesthesia, but sevoflurane was found to induce a significantly higher level of muscle relaxation than propofol.
At the end of the surgery, those in the propofol group opened their eyes significantly sooner than those on sevoflurane, but this difference was not found to be clinically significant, according to researchers.
Anesthesia with propofol … or sevoflurane without muscle relaxants in MG patients offered safe and effective conditions for [thymus surgery].
Patients in either group had their breathing tubes removed an average of about 12-13 minutes after the surgery ended. No patients experienced respiratory failure, myasthenic crisis, or other major cardiovascular complications.
"The recovery time was similar in both groups, and the quality of recovery was good," the researchers wrote.
Overall, "anesthesia with propofol TCI or sevoflurane without muscle relaxants in MG patients offered safe and effective conditions for thoracoscopic thymectomy," the researchers wrote.
The team noted, however, that the study involved patients with more mild disease, and thus it is not known how these agents will impact patients with more substantial muscle weakness.