Report Examines Anesthetic Management of Subclinical MG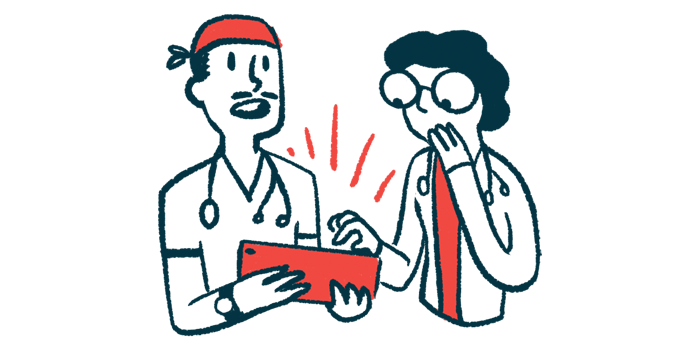 Careful administration and monitoring of anesthetic medications may prevent complications in people with subclinical myasthenia gravis (MG) undergoing surgery, a case report suggests.
The findings, concerning a woman receiving surgery to remove a thymoma — a tumor of the thymus — suggest that anesthetic management of subclinical MG may be similar to that used in MG patients.
The results also highlight that careful monitoring of administered medications is key in this patient group, the researchers noted.
The case study, "Anesthetic management of a patient with subclinical myasthenia gravis who underwent a thymectomy: a case report," was published in JA Clinical Reports.
MG is caused by the production of self-reactive antibodies that target proteins involved in nerve-muscle communication, leading to symptoms of muscle weakness and fatigue.
It is estimated that 10–15% of people with thymoma develop MG, while about 30% of MG patients simultaneously have a thymoma. The surgical removal of the thymus — called a thymectomy — is indicated for all MG patients, regardless of their MG type.
Previous studies suggest that about 10% of people with thymomas have subclinical MG, which is characterized by the presence of MG-causing antibodies in the blood, but an absence of symptoms.
People with MG have increased sensitivity to neuromuscular-blocking medications, putting them at greater risk of developing post-surgery respiratory failure.
As such, anesthesia medications have to be carefully chosen and MG patients closely monitored for potential complications.
Inhaled anesthetics are associated with greater suppression of neuromuscular communication in people with MG. Also, epidural anesthesia, or that administered directly into the spine, is recommended for post-surgery pain management to reduce opioid use and avoid post-surgery respiratory complications.
However, "there are no anesthetic management guidelines for subclinical MG," the researchers wrote.
Now, a team of researchers at Hirosaki University Graduate School of Medicine, in Japan, described the successful anesthetic management for a thymectomy in a 56-year-old woman with subclinical MG. The surgery was scheduled to remove a thymoma.
She had no neurological symptoms suggestive of MG, but was positive for antibodies against the acetylcholine receptor — the most common type of MG-causing antibody.
The woman was given roxatidine as an anesthetic premedication. Anesthesia was then induced and maintained mainly with propofol and remifentanil (which do not affect neuromuscular communication), all administered directly into the bloodstream.
Also, rocuronium, a neuromuscular-blocking medication to which MG patients are particularly sensitive, was administered gradually, with constant monitoring of nerve activity.
After receiving a total of 20 mg of the therapy in divided doses, nerve activity in response to stimulation was sufficiently slowed without any complications.
The researchers noted, however, that rocuronium appeared to have a prolonged effect in the woman, which may reflect an increased sensitivity to it.
More anesthesia needed
As the surgery proceeded under maintenance anesthesia, the surgeons found that the woman's tumor was more extensive than previously thought, requiring  more time in surgery. As such, an additional 20 mg dose of rocuronium was administered about four hours into the surgery, again without incident.
Depth of anesthesia was monitored continuously and anesthetic doses were adjusted as needed, with body temperature controlled. The entire surgery lasted five hours and 38 minutes and no body movements occurred during the procedure.
Post-operative pain management was provided by a continuous infusion of levobupivacaine directly into the spine.
After surgery, the woman woke up from anesthesia clear-headed and with rapid breathing, but said she was not experiencing difficulty breathing or pain. Her breathing tube was removed and her breathing rate lowered.
The woman recovered well from surgery, with no respiratory complications or muscle weakness. She was discharged from the hospital nine days after surgery.
"The extended thymectomy was successfully managed with total [into-the-vein] anesthesia and epidural anesthesia," the researchers wrote.
"As 91% of patients with subclinical MG were reported to develop clinical MG within 6 years after a thymectomy, we managed this patient's surgery in accord with the anesthetic management of patients with MG," they added.
More research is needed to further investigate the sensitivity to neuromuscular-blocking agents such as rocuronium in people with subclinical MG, the researchers noted.