Approved gMG therapy Rystiggo now available to adults in US
Targeted treatment aims to help ease symptoms of chronic disease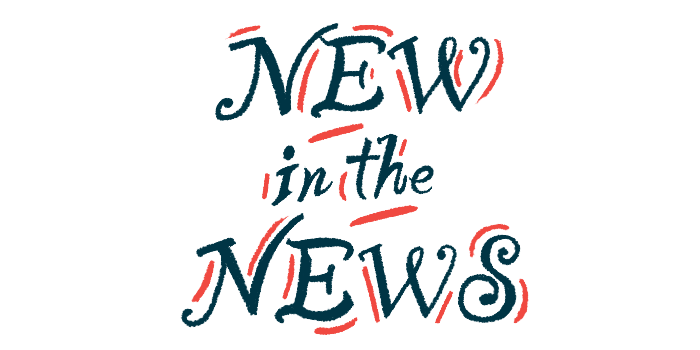 The targeted generalized myasthenia gravis (gMG) treatment Rystiggo (rozanolixizumab-noli) is now commercially available by prescription in the U.S. for eligible adults with gMG, including individuals with antibodies against either the acetylcholine receptor (AChR) or muscle-specific kinase (MuSK), according to its developer.
In late June, the therapy from UCB became the first and only gMG treatment to be approved for both of these patient groups. The injection therapy works to ease the symptoms of the chronic autoimmune disorder, which causes muscle weakness in different parts of the body.
"For many people, myasthenia gravis is a chronic illness that continues to be overwhelming to patients due to function loss and inadequate control of symptoms," Samantha Masterson, CEO and president of the Myasthenia Gravis Foundation of America, said in a UCB press release.
"An additional FDA-approved targeted treatment that is now available provides a new option to eligible patients and their treating physicians who have not yet found an option that works for their needs," Masterson said.
ONWARD support program offered for patients taking targeted therapy
Eligible adults using Rystiggo are now able to enroll in ONWARD, UCB's personalized patient support program for people being treated with the company's rare disease medicines. The program also is open to patients' caregivers.
"Now that Rystiggo is FDA-approved and commercially available, we are committed to advancing access to the care and support journey of eligible patients," said Kimberly Moran, PhD, head of U.S. rare diseases at UCB.
"This is so important because we know there is a high unmet need for personalized rare disease support," Moran said, adding, "That's why we co-created ONWARD with the help of patients and healthcare providers from the myasthenia gravis community to help them manage living with this rare disease."
Patients using the program will be paired with a care coordinator who can help them understand their insurance coverage, and also explain financial assistance options for accessing Rystiggo.
We know there is a high unmet need for personalized rare disease support.
The targeted treatment comes at a list price of $6,050 per vial; the number of vials needed will depend on a patient's weight and response to the medication.
Medically trained care coordinators are available throughout treatment to provide resources and help with treatment tracking. Other online tools also are available 24/7. Enrollment now is available through the UCB ONWARD site.
Rystiggo should be delivered as a subcutaneous or under-the-skin injection by a healthcare provider once weekly for six weeks. Additional six-week cycles are based on a person's clinical response.
The medication can be ordered from a limited specialty distribution network, and patients will be able to receive infusions at a variety of different sites, including doctor's offices, hospital outpatient clinics, and independent infusion centers.
An online search tool called the UCB Infusion Finder offers a listing of about 1,000 infusion locations for Rystiggo nationwide, but the list is not exhaustive, according to the company. The infusion finder is for informational purposes only. Patients should always check with their doctors and insurance company before starting treatment.
UCB also has partnered with a limited network of specialty pharmacies with the capability to administer Rystiggo in a home setting for eligible patients.
An ongoing open-label Phase 3 trial (NCT05681715) now is evaluating whether Rystiggo can be self-administered at home with proper training; results are expected in 2024. Enrollment is ongoing in the U.S. and Europe. Patients must be 18 or older and weigh at least 35 kg, or 77 pounds.
The commercial availability of Rystiggo offers a new option for the 35,000-60,000 MG patients living in the U.S., according to UCB. Regulatory decisions on Rystiggo for gMG in Japan and Europe are expected by mid-2024.