Lymphoplasma Exchange Can Ease MG Symptoms in Flares, Study Finds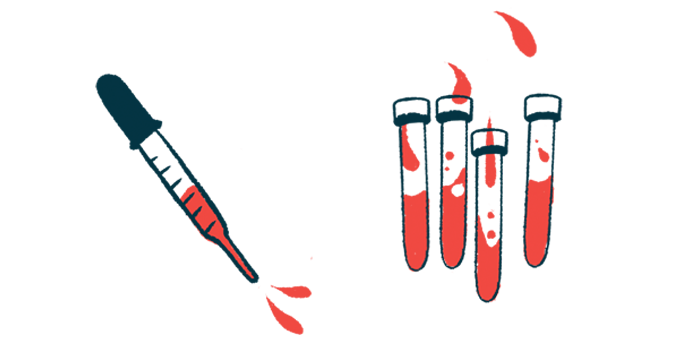 Lymphoplasma exchange — a procedure that involves exchanging a patient's plasma and also removing certain immune cells from the bloodstream — can ease symptoms of acute exacerbations of myasthenia gravis (MG), a new study reports.
The study, "Lymphoplasma Exchange Improves Myasthenia Gravis Exacerbations: A Retrospective Study in a Chinese Center," was published in the journal Frontiers in Immunology.
Plasma exchange, or plasmapheresis, is a procedure that replaces a person's plasma, the liquid component of blood. It may be helpful for easing MG symptoms, since removing plasma can help remove the self-targeting antibodies that drive MG.
Lymphoplasma exchange (LPE) was developed by combining traditional plasmapheresis with leukapheresis, a procedure that removes inflammatory immune cells called lymphocytes from the blood.
Here, scientists reported the outcomes of 276 MG patients who were treated with LPE during a period of disease exacerbation at Xiangya Hospital in China between 2014 and 2020.
Patients ranged in age from 18 to 72, 60% were female, and about 90% were positive for antibodies against AchR, the most common type of MG-driving antibody.
In addition to LPE, almost all were being treated with corticosteroids and/or immune-suppressing medications.
Prior to LPE, the patients' average Quantitative Myasthenia Gravis (QMG) and Myasthenia Gravis Specific Manual Muscle Testing (MMT) scores were quite high, indicating relatively severe symptoms — 23.85 and 56.01, respectively. These scores started to decrease within a week of LPE, and by about a month after the procedure, average QMG and MMT scores were 6.97 and 14.57, respectively.
Of the 276 patients analyzed, 270 showed improvements of three points or more in QMG scores.
Scores assessing quality of life and ability to perform activities in daily life followed the same trend, improving markedly following LPE. Levels of anti-AchR antibodies and other disease-related markers also tended to decrease after the procedure.
"We concluded that LPE therapy improved MG exacerbation by recording a sustained clinical improvement with subjective and objective scales at 4 weeks post LPE therapy, which indicated good clinical management and daily activity," the researchers wrote.
Scientists then looked for factors associated with a better response following LPE. The analyses indicated that patients who were younger than 50 and those who received LPE within three days of exacerbation onset were most likely to experience a benefit from the procedure.
This suggests that "the earlier the LPE therapy, the better the outcome," the researchers wrote.
Out of 635 total LPE sessions, adverse events from the procedure were reported in 26 sessions in 20 participants. The most common side effects were allergic reactions and low calcium levels, each of which was reported in three patients. Other reported events included infections and gastrointestinal issues. Overall, the safety profile of LPE was comparable to that of traditional plasma exchange, the researchers noted.
Researchers cautioned that this study is limited by its retrospective nature. They also noted that they were unable to evaluate long-term outcomes, stressing the importance of further research.
"These findings need to be confirmed by randomized controlled trials and discussed in detail in further studies," they wrote.