Myasthenia Gravis May Be Tied to Kidney Cancer, Study Finds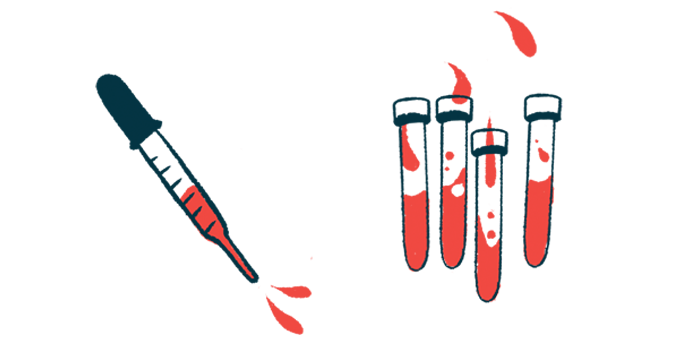 Renal cell carcinoma, or kidney cancer, may be linked with myasthenia gravis due to an abnormal immune system response to cancer cells, a study of six people with these two disorders reported.
Thymomas, or tumors of the thymus, are known to possibly trigger autoimmune diseases, including myasthenia gravis, in what is called a paraneoplastic phenomenon. This occurs when an autoimmune condition is triggered by an immune system response that targets cancer cells, but ends up attacking other tissues as well.
The study "Myasthenia gravis associated with renal cell carcinoma: a paraneoplastic syndrome or just a coincidence" was published in the journal BMC Neurology.
About 30% of thymoma patients are estimated to also have myasthenia gravis. Apart from thymomas, lung cancer is the most reported paraneoplastic cause of myasthenia gravis.
Researchers in China described six cases of myasthenia gravis and renal cell carcinoma, noting this cancer as another possible paraneoplastic cause of the disease.
The team reviewed 283 people (127 men and 156 women; mean age, 58.2) diagnosed with myasthenia gravis between 2014 and 2019 at Peking University First Hospital. Patients' mean age at disease onset was 54.9.
In total, 23% of these myasthenia gravis patients were diagnosed with a thymoma, and 60.6% tested positive for self-reactive antibodies, or autoantibodies, against acetylcholine receptors (AChRs). These autoantibodies impair communication between nerves and muscles.
Six of these people (five women, one men) were also diagnosed with renal cell carcinoma. None had been treated with a checkpoint inhibitor, a type of immunotherapy that allows immune cells to recognize and eliminate cancer cells more effectively.
All were diagnosed with myasthenia gravis around age 61.3 (range 39 to 76); five patients had ptosis (drooped eyelid) and one had weakness in the arms at the time of diagnosis.
All six were positive for AChR antibodies.
Four patients had a significant decrease in the low-frequency repetitive nerve stimulation test, which evaluates how well neuromuscular junctions work — how well nerve cells and muscles communicate.
In two cases, renal cell carcinoma was diagnosed within seven and four years after myasthenia gravis onset. Because the cancer followed myasthenia gravis by more than two years, these cases "can be a coincidental finding," the researchers wrote, that "did not meet the possible diagnosis of paraneoplastic neurological syndromes."
In three other cases, patients developed myasthenia gravis after tumor removal — one person less than one month later, another within five months of cancer surgery, and the third person within six years. In the final case, the tumor was found by chance at the onset of myasthenia gravis.
Researchers considered these four patients likely had a paraneoplastic cause for their myasthenia gravis.
Myasthenia gravis regressed completely following removal of the entire kidney in one patient. The other five, who also received treatment with immunosuppressants, had varying outcomes — three showed a partial improvement, while myasthenia gravis symptoms remained unchanged for two patients.
Overall, "our case series study provides more information of the association between MG [myasthenia gravis] and RCC [renal cell carcinoma], indicating that physicians should be aware of MG as a potential paraneoplastic syndrome that may be associated with RCC," the researchers wrote.
They noted, however, that further studies are needed to better clarify the relationship between myasthenia gravis and renal cell carcinoma.