Potential Myastenia Gravis Therapy, PRTX-100, Again Seen to Reduce Disease Activity in Mouse Model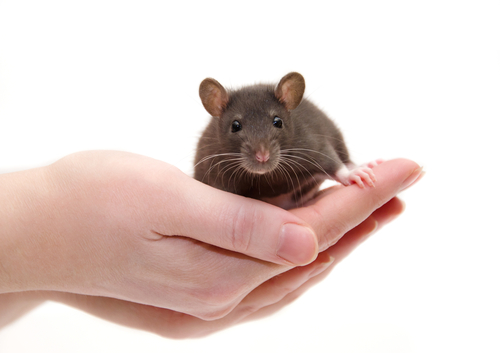 Protalex's lead treatment candidate PRTX-100 again showed the potential to lessen disease activity and preserve grip strength in a second study in a mouse model of myasthenia gravis (MG).
These findings, from an interim analysis of a study led by researchers at George Washington University, are intended to to provide evidence of the treatment's therapeutic potential for this rare autoimmune disease, supporting its eventual move to clinical testing in MG patients.
Specifically, PRTX-100 was seen to preserve grip strength and to decrease disease activity scores in mice with MG relative to control mice.
"We are encouraged by the data readout on our second confirmatory preclinical study for PRTX-100 in MG and hope to use it to advance our path to clinical development in this indication," Michelle D. Catalina, PhD, preclinical director of Protalex, said in a press release.
PRTX-100 is a new-generation therapy that modulates the immune system. It is based on a highly purified form of Staphylococcal Protein A (SpA) that is produced by Staphylococcus aureus bacteria. SpA can bind to antibodies and from complexes that will change their immune function.
At very low concentrations, PRTX-100 has been shown to bind to human B-cells and macrophages (immune cells) directly, taming hyper-activity that can lead to autoimmune diseases such as MG. The potential treatment has also shown a potential to modulate immune processes involved in inflammation in autoimmunity.
Its safety and tolerability has been demonstrated in eight human clinical studies involving more than 160 healthy volunteers and patients with rheumatoid arthritis and immune thrombocytopenia, diseases it is also being developed to potentially treat.
During these trials, participants received weekly intravenously administrations of PRTX-100. No serious treatment-related adverse events were reported, as most were mild to moderate in severity. In general, the candidate was shown to have an acceptable safety and tolerability profiles for all tested doses.
Phase 1 clinical trial data in adult rheumatoid arthritis patients found that higher doses of PRTX-100 could promote improvement in measures of disease activity.
"Autoimmune disorders typically have great impact on quality of life for patients, and often have few effective and tolerable treatment options. It is our hope to advance PRTX-100 in MG, with the goal of offering a new treatment option," Catalina said.
More details of preclinical results of PRTX-100 as an MG treatment are expected to be presented at an upcoming scientific meeting this summer, and to be submitted to a peer-reviewed scientific journal.
PRTX-100 has been designated an orphan drug by the U.S. Food and Drug Administration and the European Medicines Agency for the treatment of immune thrombocytopenia, an autoimmune bleeding disorder.