MicroRNA May Be New Therapeutic Target for Myasthenia Gravis, Mouse Study Shows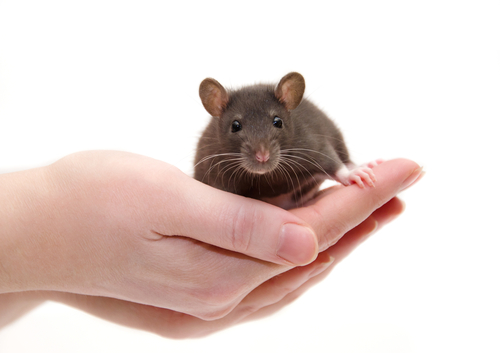 A microRNA called miR-143, which blocks a molecule involved in the development and severity of myasthenia gravis, may be a new therapeutic target, according to a mouse study.
The study, "MicroRNA-143 inhibits proliferation and promotes apoptosis of thymocyte by targeting CXCL13 in myasthenia gravis mice models," was published in the American Journal of Physiology-Cell Physiology.
Myasthenia gravis is mostly caused by the immune system's production of autoantibodies against the AChR protein — essential for nerve-muscle cell communication — leading to muscular weakness and fatigue.
Although it remains unclear what triggers this immune attack, thymus abnormalities — such as an enlarged thymus with excessive thymic cells or a thymoma, a benign tumor in the thymus — are thought to play a role.
Researchers have suggested that the thymus — the gland responsible for the development of immune T-cells, a type of white blood cell — may trigger or maintain the production of these harmful autoantibodies.
An enlarged thymus has been associated with increased levels of autoantibodies against AChR, and removal of the thymus was shown to ease symptoms and reduce the need for medication even in patients without a tumor. Thus, surgical removal of the thymus is an established therapy for treating these patients.
Previous reports have shown that high levels of CXCL13 — a small molecule known to be involved in the interaction between two subsets of immune cells, the T-cells and B-cells — are associated with the development and clinical severity of myasthenia gravis, particularly in patients with an enlarged thymus.
MicroRNAs, or miRNAs, are tissue-specific small molecules of RNA that target a specific gene's messenger RNA (mRNA) — the molecule generated from DNA that is used as a template for protein production — to prevent production of that protein.
miRNAs are known to play key roles in many cellular processes, including immunity, and several miRNAs, particularly miR-150-5p, have been shown to be potential biomarkers of myasthenia gravis associated with AChR.
However, the potential role of miR-143 — a tumor-suppressor miRNA known to block uncontrolled cell proliferation, cancer, and metastasis, and downregulated in numerous types of cancer — in the development of myasthenia gravis remains undetermined.
Researchers at China's Jiangsu Normal University evaluated the potential association between miR-143 and CXCL13 in myasthenia gravis using a mouse model of the disease associated with an enlarged thymus.
The results showed that compared to healthy mice, the levels of miR-143 were significantly lower and CXCL13 levels were significantly higher in the thymi of mice with myasthenia gravis.
Additional bioinformatics and molecular analyses showed that CXCL13 was indeed the target of miR-143.
Next, the team evaluated whether the suppression of miR-143 levels could effectively change T-cell survival and death in the lab, and thus be a potential therapeutic approach in the treatment of myasthenia gravis.
The increase in miR-143 levels resulted in the significant reduction of CXCL13 levels, as well as in the suppression of viability and growth of T-cells and a greater rate of induced cell death. Conversely, the suppression of miR-143 levels increased the viability of T-cells.
These findings highlighted that the reduced levels of miR-143 in myasthenia gravis may have a role in the development of the disease through the insufficient prevention of T-cell growth associated with the insufficient suppression of CXCL13.
Thus, the data suggest that miR-143 is a potential therapeutic target in myasthenia gravis, and that increasing the levels of miR-143 has the potential to slow down the activity of T-cells and accelerate their death by suppressing CXCL13.
The team noted, however, that additional studies are required to clarify the mechanisms behind the reduction in miR-143 levels in myasthenia gravis and to develop an effective targeted treatment for the disease.